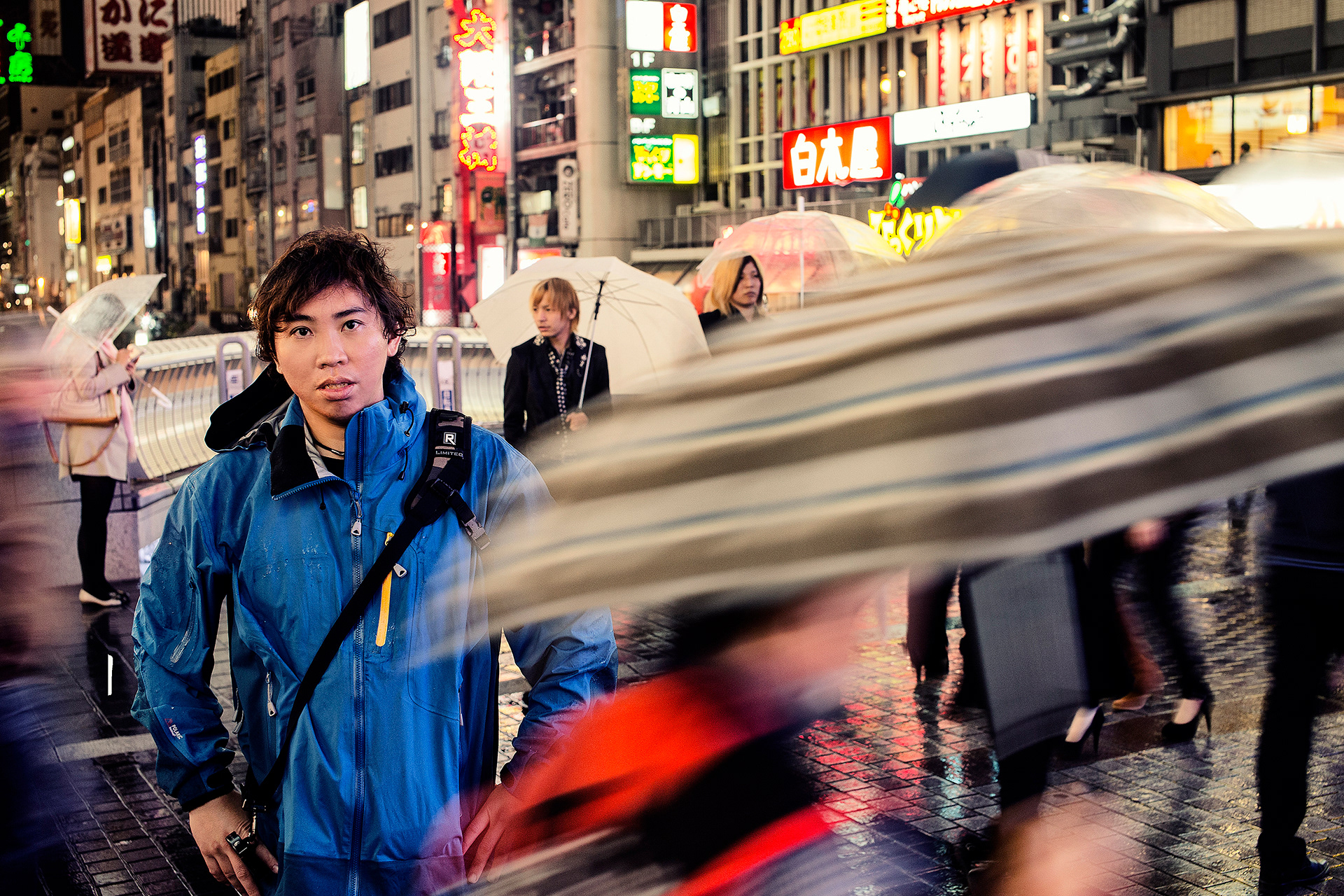 Fellow, Master Photographer Association (
FMPA
)
Formally trained in Finearts through the Art Elective Programme, majoring in Theatre Studies at the National University of Singapore, Triston has always been attracted to the creative realm. Distilling years of experience in traditional and performing arts, Triston has since chosen photography as his vehicle to push the boundaries of art. His constant pursuit of Fine Art Travel Photography has seen Triston being accredited as a Fellow of the Master Photographer Association of UK.
As a commercial photographer, Triston has worked on a wide range of projects for various MNCs, statutory boards and educational institutions such as Pontiac Land, Bank Julius Baer, Credit Suisse, Changi Airport, Maritime Port Authority of Singapore and Insitute of Technical Education. He has also worked with various tourism organizations such as the Sri Lanka Tourism Bureau, Hungarian Embassy, Thailand Tourism Board and Laos Tourism Board, seeking to bring out the hidden beauty of these countries through his photographs.
Being acknowledged as one of Asian Geographic's Best Photographer of the Decade, educating budding photographers is another of Triston's personal missions. Currently, Triston works closely with Canon on travel photoclinics, bringing people to less-travelled countries such as Sri Lanka, Laos, Hungary and Bhutan. With his Lowepro Pro Trekker 300AW strapped comfortably to his back, Triston is ready for adverse weather conditions and a long trek to capture the perfect shot of the day. With his Canon EOS 1DX strapped to his body by his trustworthy Black Rapid Sports R-Strap, Triston can climb for hours just to capture the setting sun against the layers of clouds, from the top of a mountain.
Besides fineart photography, Triston strongly believes in the power of photography as a medium to raise awareness of key issues in different countries around the world. His passion has seen him travel to the refugee camps between the Thai and Burmese borders, teaching photography to the young adults and youths, while chronicling their stories through his lenses. In addition, Triston has started The Rice Project – a movement that used photography to bring attention to those still recovering from the tsunami that devastated Sri Lanka four years ago.
As a firm believer of education in photography, Triston alongside with two of his buddies has started the School of Advanced Photography (SOAP) in February 2012. SOAP allows photography enthusiasts to learn first-hand from working professionals about the craft of photography and understand the finer workings of the industry. Most of the courses are catered to more advanced levels of photography and aims in moulding more photographers to go full-time into the profession.
With the thousands of photos taken on every trip, Triston is a strong advocate in editing the photos the right way. As a member of Friend with Vision with Datacolor, Triston believes that good editing starts with a proper calibration of the monitor and hence calibrating his screen with the Spyder 5 Elite every month has become part of his post production workflow. Color managed workflow allows you to concentrate on what really matters – your creativity. And working with Adobe Singapore, Triston has taught many photo enthusiasts the tricks of using Adobe Lightroom CC alongside with Adobe Photoshop CC to get back the original colours that one sees at the point of image capture.
National Geographic has long been associated with inspiring photography that tells us something about the world we live in. The National Geographic 2014 Photo Contest saw photographers from over 150 countries submitted 9,289 photos that fell into three categories: people, places, and nature. Triston's entry titled, " Bathing in Budapest" won him the Top prize in the Places Category. Triston caption "The thermal spas in Budapest are one of the favourite activities of Hungarians, especially in winter. We were fortunate to gain special access to shoot in the thermal spa thanks to our tour guide, Gabor. I love the mist, caused by the great difference in temperature between the hot spa water and the atmosphere. It makes the entire spa experience more surreal and mystical."
"There are no trade secrets. By sharing, one is constantly improving and moving on to learn new things. Appreciate the environment, appreciate the people and share their lives with everyone," says Triston Yeo.
www.tristonyeo.com
www.soapy.sg
www.tristonyeo.myportfolio.com